Global Partials
Global partials, in relation to fields.json files, are reusable JSON snippets. They provide a single source of truth for common field groupings that you may want to keep consistant across your theme.
To use them click the "Set Global Partials" button. This will open a system dialog prompting you to select a directory. If you don't have a directory already created, I recommend making a globalFields directory (Name it whatever you want) in your theme. This will be uploaded into HubSpot/source control with your theme. Once the directory is created and set in Copilot -- will see a new mode dropdown in the left pane. This will allow you to switch between "module" and "global partial" mode.
Once in "global partials" mode. You can click on the "+" icon to add a new global partial. A dialoge will open for you prompting you to name your new file. Be sure to save this as a .json file and to keep it within the "Global Partials" directory that you specified earlier.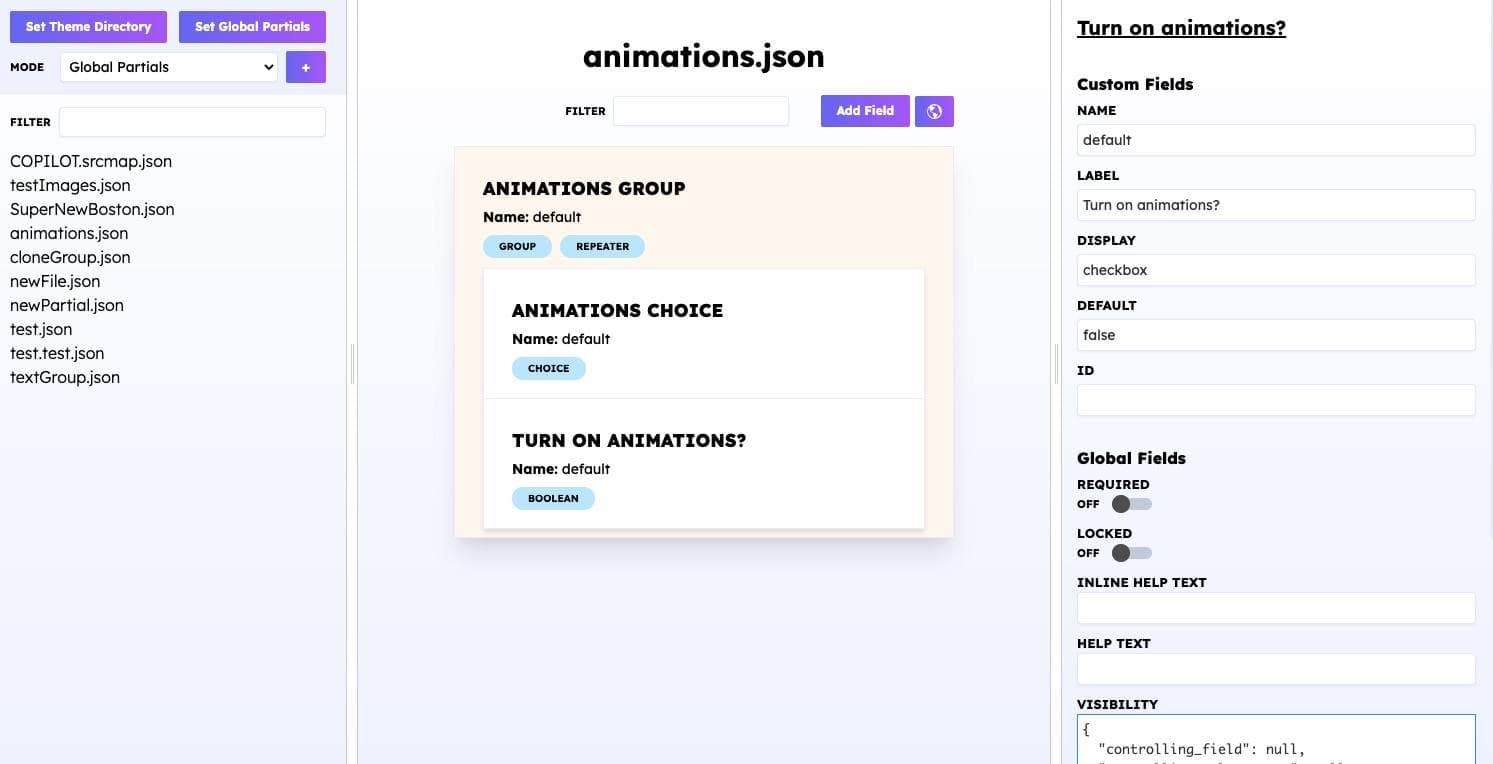 Add some fields -- and save your new partial -- then swicth over to module mode. Click on the "Globe" button in the center pane to add any global partials to a module.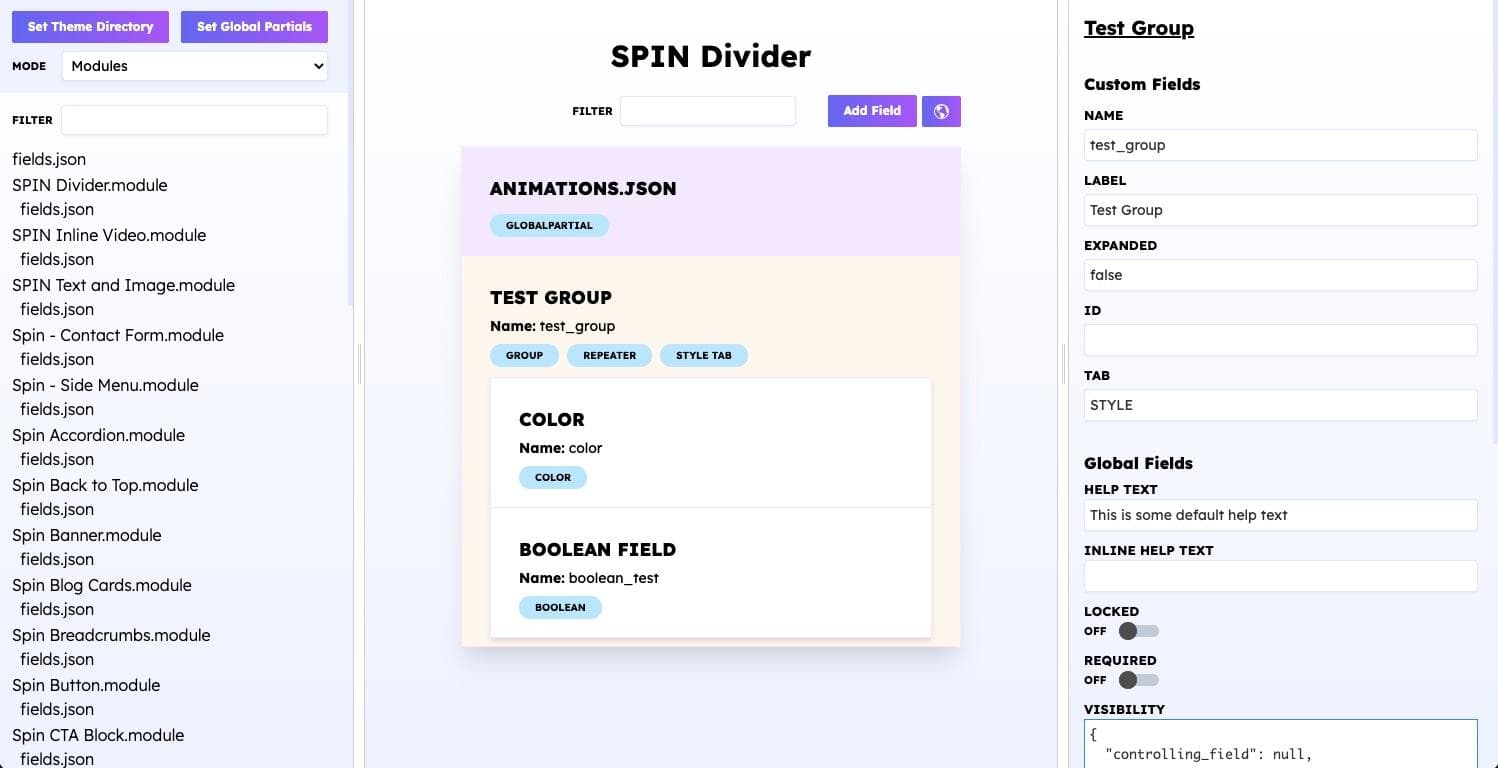 Example: Your theme has an animation component to it. All modules need to be able to animate in/out. Build a single "global partial". Include it in all of your modules. When the client wants to add an additional animation type -- simply edit the original global partial and Copilot will update all of the modules using that particular partial auto-magically. Pretty neat!
IMPORTANT: How Does this work?
Once you add a global partial to a module Copilot will create a COPILOT.srcemap.json in the root directory specified when the "Set Theme Directory" Button was clicked. That is why I recommend setting that to the top theme level. This file will be uploaded into HubSpot and source control tools as well. This means that, regardless as to whether or not you have a build process anyone on your team can fetch the theme from HubSpot and Copilot wills still recognize Global Partials (unless they were modified in design Manager). Pretty Neat!